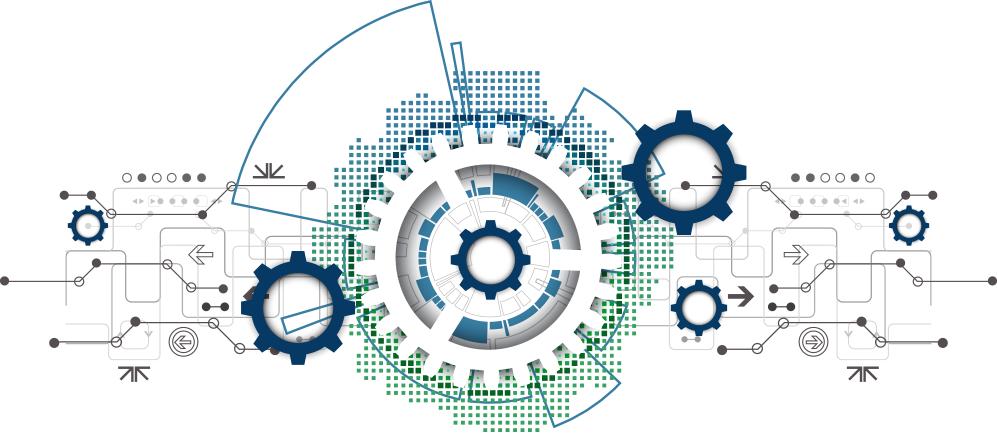 I have a notes app on my phone, and a Google Document as well, that are full of little snippets of ideas for game mechanics. Some of those could be applicable in many different systems, while others have grown into games of their own or full-blown hacks.
Some of them are worth sharing, I think, and so periodically I'm going to put up a post here explaining some of these mechanics and how you might want to use them in your own games. Or maybe they'll be a springboard for your own ideas, which I hope you'll share in the comments!
Magical Healing and Scars
In a recent podcast interview, John Adamus, editor extraordinaire and author of the recently-Kickstarted Noir World, eloquently echoed a thought I'd had for a long time – that in most fantasy games, magical healing removes an interesting roleplaying opportunity. Adamus' point was that violence should matter – that the consequences of violence should matter – especially in a noir game.
In a 'traditional' fantasy game I think this is still true, though in a lesser sense. The idea here is simple – for magical healing to leave a scar. That is, the healing is magically fast, but does not erase every mark as if the wound never happened. The body heals up, good as new as far as the rules are concerned, but the scar is still there. Now, I wouldn't propose every single instance of damage leading to a noticeable scar – that would make every D&D character a scar-riddled monstrosity by level 3 or so. Rather, I think that serious injuries could be handled this way. Critical hits that the character receives from opponents, for example, or any injury that drops her below 0 hit points. I like the idea of scars as a lasting reminder – something of the character's story written on their skin. And you can get cool scar-comparing scenes between heroes, like it's Lethal Weapon or something.
Community Leveling, Or the Actual Hero's Journey
As far as Joseph Campbell is concerned, why does the Hero undertake the Journey? Almost everyone forgets this question, I think, especially when discussing RPGs. But at the end of that big Hero's Journey cycle is the return of the hero to her community, bearing the 'elixir', or the essence of what she has learned and how she has grown in her journey. The purpose is to return to where you began with everything you need to make things right. It's why, for instance, the Scouring of the Shire has to happen at the end of the epic Lord of the Rings story.
What we get in most fantasy games are truncated, hobbled hero's journeys because it is almost always only the heroes who benefit. I mean, in theory you are saving the world by defeating the Big Bad, but normally you've absorbed millions of gold pieces worth of treasure and magic items and made hardly a ripple in the world around you. You have leveled, but on one around you has.
I take this idea from The Fifth World, among other places, but I propose the idea of letting communities level up along with the characters who originate there. There is something of this in AD&D, where high-level characters end up automatically building things like towers and churches, presumably in or near their home town or home base. These things concretely change the local world, rather than saving the cosmos but leaving the local world untouched.
I would like to see this carried even further – that part of the treasure that characters would receive, they receive in the form of their improving community. This can form something of a virtuous circle, as your adventures and rescues mean that your little hamlet becomes a thriving town with even more resources and adventure seeds available for you.
Any decent GM or DM can of course make this happen, but the trick is making this part of the game's rules, or part of the hack you create.
Random Scatter With A D8
I don't know whether this mechanic already exists in games – it probably does, as I think about it, but it's a good one. This is for cases when, for example, you throw a grenade and it bounces around a bit, or miss your shot and want to know where it went wide, etc. Basically, you roll a d8 once and possible twice. For the first roll, you assign north, or forward across the table from the point of view of the GM, as 1, and then go around clockwise to the other eight cardinal and intermediate directions, around to where 'northwest' is 8 and then due north is back to 1. If you want, you can roll another die to randomize how far the attack scattered from the center, with 1 being near the bulls-eye and say 6 for a d6 is at the edge of the range you've determined. Say, for example, you can roll d8 for the direction and d6 for inches, so with a roll of just two dice and a glance, you can determine direction and distance of a miss.
With a little Googling, I found that scatter dice also exist – so you can buy d8s with the cardinal and intermediate directions on each of the eight sides. But this is nice because you can determine scatter in a moment using the d8 you already have in front of you. It's something I do at the table all the time.
More Mechanics Coming…
I have about a dozen more of these little notes to expand upon in the future, so keep an eye out of this kind of thing interests you. And feel free to comment with cool mechanics you use, or have come up with, that could work in lots of different games.